My name is Philip. As a child I admired and hated the Springboks for putting our beloved All Blacks to the sword in 1970 and 1976. 
Growing up the emotional rivalry between the All Blacks and the Springboks gained a clear perspective. The Springboks were like us, they were defined in rugby and its values. If only we had players like Gerald Bosch, Naas Botha, and Danie Gerber?
Then I became friends with Bok supporters, shared beers, biltong, memories, and stories. We have much in common.
Nowhere other than New Zealand and South Africa has a sport taken on more national, political, and cultural significance. Rugby is a measure of both nation's optimism, strength, and standing. Rugby is our  national sport and holds great importance. Rugby is an arena where both countries have been highly successful. Every boy aspired to be something on the rugby field. 
My favourite All Black moment is Loftus Versfeld 1996, my favourite All Black is Buck Shelford, my favourite Springbok is Danie Gerber, and my favourite beer is Timothy Taylor.
My least favourite things are long-haired malcontent Marxists and agitators, anti tour protesters and parking wardens.
Reluctantly, I admit to being a Springbok fan, they deserve my respect, but not my loyalty which is with my beloved All Blacks.
Philip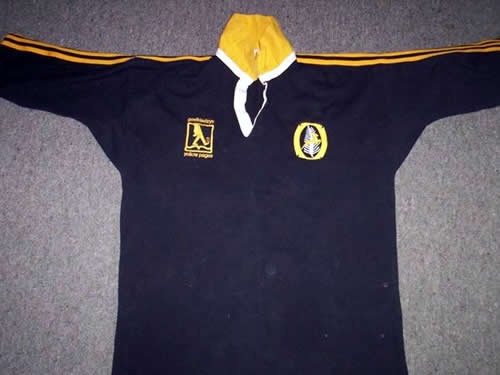 The truth needs to be pursued by modifying one's position through questioning and conflict with opposing ideas. It is the pursuit of the truth, rather than its discovery that justifies tearing down people's moral positions. If they have the wrong ideas about virtue, morality, love, or any other ethical idea, they can't be trusted to do the right thing...SOCRATES